Initial orientation workshop
The initial orientation workshop brings together all BIOREMIA PhD fellows to provide common ground and initiate network-wide communication and collaboration.
Even though COVID-19 forced us to reshape our first training workshop in Barcelona, we tried to make the most of the completely new and virtual experience.
The initial orientation workshop is composed of two parts:
Part 1: 'Research methodology, characterisation techniques, and reporting scientific results' - event dedicated to inter-disciplinary scientific training
Part 2: 'Time & Project Management | Working in Teams'- training on soft-skills
Research methodology, characterisation techniques, and reporting scientific results
(online workshop, 1.10. - 2.10.2020)
This first Network-wide training meeting aimed at introducing the 15 PhD fellows to the whole Consortium members and so to integrate them into the BIOREMIA community.
Besides an interesting presentation round to introduce beneficiaries, partners and ESR fellows the first training day included a summary of the BIOREMIA work packages such as research activities, training, dissemination, management etc. The second day was dedicated to the first advanced interdisciplinary scientific training for the ESRs. We had the opportunity to listen to very interesting lectures on structural and mechanical characterisation techniques of biomaterials, biomechanics of skeleton, basics of microbial diversity, introduction to biomaterial-associated infection, biofilms and ethical issues.
The workshop was held as an online event with more than 50 participants from 13 countries. The online communication platform played along very well, so we spent two intense days as a whole Consortium.
The workshop was organized by our colleagues from UA Barcelona (Prof. Jordi Sort, Prof. Eva Pellicer), assisted by the Coordinator team from IFW Dresden.
Time & Project Management | Working in Teams
(online soft-skills training, 4.12. & 7.12.2020)
The main goal of this training workshop has been to provide fellows with a grounding in some key transferrable competencies for their PhD research and beyond. The over-riding principle was awareness-raising: to develop conceptual frameworks to understand and deal with some of the common challenges that arise during one's PhD, and to acquire a set of practical tools and methods that are immediately applicable in the participants' working environment.
Content
Time and Project Management. How should I plan my day so I work effectively? How do I prioritise tasks so I get the important things done first? How can I set realistic goals? Participants learned simple tools that will help them be more efficient, and explored a framework that simplifies task management.
Working in Teams. How can I communicate effectively with team members to get things done? How can I facilitate my own supervision? How can I address or avoid conflicts and miscommunication? In this module, we took a practical look at some tools and conceptual frameworks to help better understand the links between task and team.
Trainer: Dr. Gavin Lucas from ThePaperMill (https://www.thepapermill.eu)
Photo Gallery - (Initial orientation workshop: 1.10. - 2.10.2020 & Soft Skills Training 04.+07.12.2020)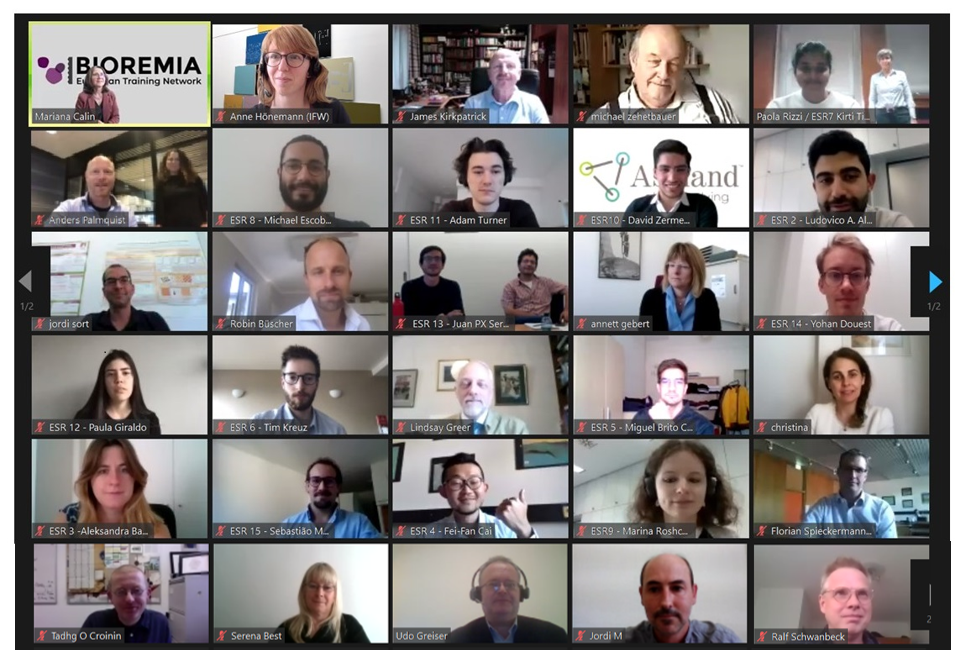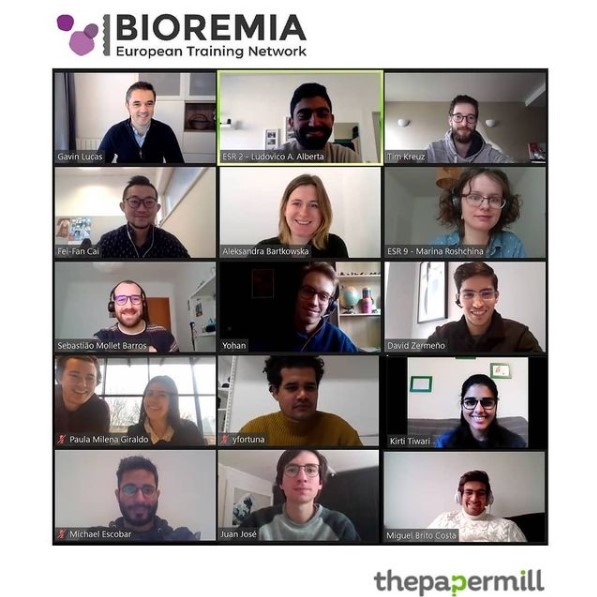 Back to all training events