ESR 11: Material induced inhibition of biofilm formation
Project Description
Objectives: To evaluate if different material properties can inhibit in vitro biofilm formation of clinical bacterial strains, and to further characterise the materials' antimicrobial mode of action. Tasks: a) To adapt our established in-vitro models and analytical techniques to evaluate and quantify biofilm formation on the materials / surfaces developed in WP1. Models: static and dynamic biofilm cultures. Techniques: bacterial viability counting, microtitre plate test, quantitative confocal laser scanning microscopy, and scanning electron microscopy. Both dental and orthopaedic related bacterial species will be considered in the project. b) To screen different metallic materials and surfaces in the developed in vitro system in order to understand the role of alloying elements on bacterial adhesion and biofilm formation. c) To explore the antimicrobial/anti-biofilm mode of action of the successful material candidates.
Expected Results: 1) Establishing a robust bacterial in vitro model (based on clinically relevant bacterial strains) allowing detailed studies on biofilm formation and quantification. 2) Identification of the most promising antibacterial and biofilm resistant materials/surfaces.
The ESR will travel abroad for research secondments at different institutions of the BIOREMIA Network (e.g. at INSA Lyon-France, University of Ioannina- Greece, Stryker Trauma GmbH- Germany) and will participate in specialised training meetings and international conferences.
ESR 11: Adam Turner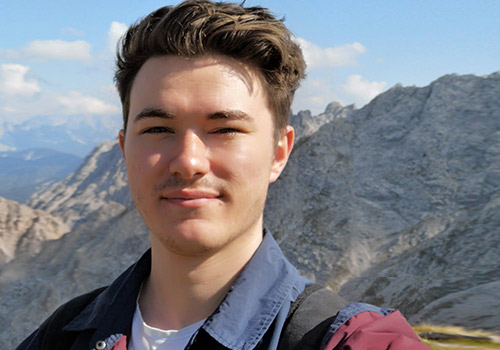 Goeteborgs Universitet (UGOT), Sweden
Adam Turner is from London, England. He holds a Bachelor's degree in Biology and a Master's degree in Microbiology and Immunology.