ESR 3: Fabrication and characterisation of dense and porous Fe-Mn-(Ag,Zn) based alloys with enhanced antibacterial performance for biodegradable implants applications
Project Description
The objective is the fabrication of Fe-Mn alloys with additions of antibacterial elements, such as Ag, Zn and others. These alloys will be prepared by powder metallurgy techniques using blowing agents and porogens, the microstructure will be studied by diffraction and electron microscopy. Characterization of the mechanical properties of the investigated materials by nanoindentation; verification of their non-ferromagnetic character; electrochemical corrosion; biocompatibility and in vitro cell tests. Assessment of their biodegradability rates as a function of alloy composition and microstructure (pore size, grain size, etc.). Assessment of their antibacterial properties.
Expected Results: Production of new non-cytotoxic Fe-based alloy compositions with good biomechanical compatibility and enhanced antibacterial properties, suitable for biodegradable orthopedic implant applications.
The ESR will travel abroad for research secondments at partner organisations of the BIOREMIA Network (e.g. at IFW Dresden - Germany, University of Gothenburg -Sweden, Ashland Specialities Ireland Ltd.) and will participate in specialised training meetings and international conferences.
ESR 3: Aleksandra Bartkowska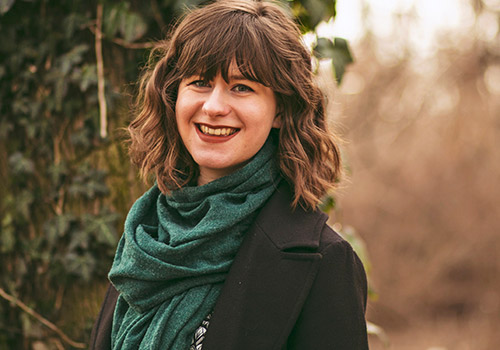 Universitat Autònoma de Barcelona (UAB), Spain
Aleksandra Bartkowska completed her Bachelor's studies in Materials Science and Engineering in 2018 at the Warsaw University of Technology (WUT, Poland).